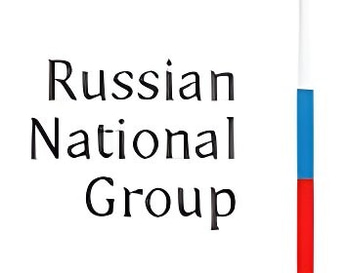 Streamlined Citizenship Confirmation Service for Your Russian Travel Passport Renewal
Are you looking to renew your Russian travel passport but your previous passports have expired or got lost?
Look no further! At Russian National Group, we offer a hassle-free Citizenship Confirmation Service to help you with the process.
With our expert assistance, you can easily confirm your Russian citizenship and proceed with your travel passport renewal. Our experienced team will handle all the necessary paperwork, ensuring a smooth and efficient process for you.
Priced at $250, our Citizenship Confirmation Service is designed to provide you with peace of mind. While the process typically takes around 3 months, it may vary depending on specific circumstances. However, rest assured that our dedicated team will diligently prepare your case to ensure a smooth confirmation process within the estimated timeframe. While we cannot expedite the process, we will work diligently to minimize any delays caused by the Consulate.
The best part? You don't need to visit the consulate in person! Simply send us all the required documents via email, and we will commence working on your case promptly. Our streamlined approach saves you time and effort, allowing you to focus on other important matters.
Trust Russian National Group for a seamless citizenship confirmation process, ensuring a successful Russian travel passport renewal.
Contact us today and let our experts guide you through every step of the way!
If both domestic and travel Russian passports have expired or got lost, an individual must to submit additional documents to confirm Russian citizenship. Only after this confirmation can a citizen obtain a new foreign travel passport. In order to start the process, please fill out the form and send us copies of all documents confirming that the person has Russian citizenship.
Request for confirmation of citizenship - $250.00 (including consular fee)
Processing time - from 3 months (the terms of processing documents are not regulated by the law)
The more information you provide in the form and the more documents you submit, the sooner a decision will be made on your case.
Required documents:
International/travel passport (scan with photo and pages with marks) (if you have one)

Internal passport (scan with photo and pages with marks) (if you have one)

Digital photo on a white background

Any other documents that prove that you do have a Russian citizenship
After receiving proof of citizenship, you can apply for a passport.
When making a request for reconfirmation of citizenship, personal presence is not required.
All documents you can send electronically to info@rnto.org
NOTE: Application for verification of Russian citizenship should be submitted to the same consulate where the application for a passport will be submitted.